Een internationale meeting voor ALLE Renault, Alpine, Saviem, Mack en Dacia auto's, vrachtwagens, bestelwagens, tractoren, campers, sportwagens, clubs, onderdelen, modelbouw, miniaturen, folders, boeken en nog veel meer…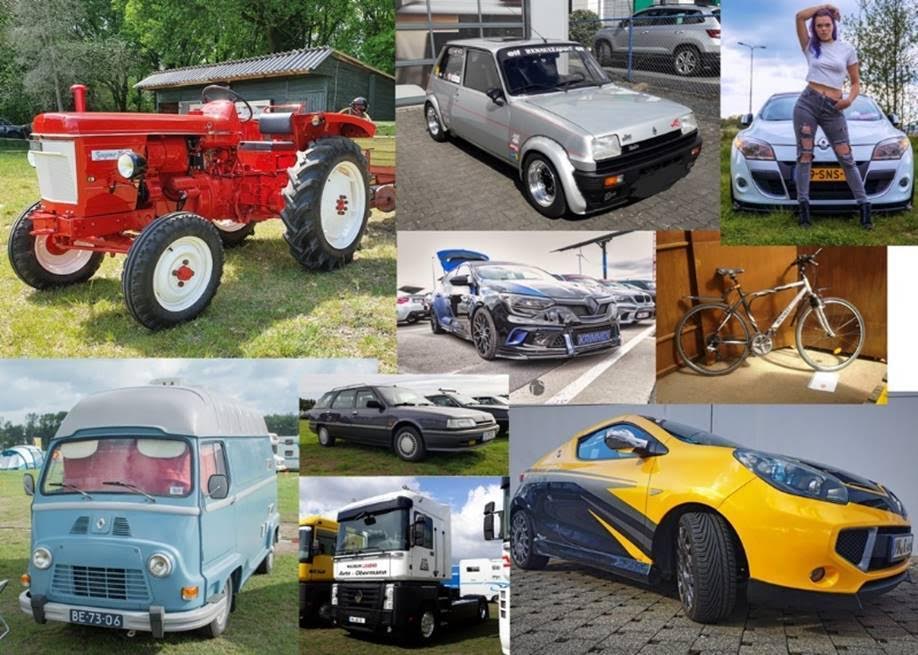 Locatie:
"Grandorse manege d'n Umswing"- evenemententerrein, Schorfvenweg 3, 5976PJ, Kronenberg, NL.
Ruim 155 voertuigen, 33 standhouders & bedrijven en 9 clubs reeds aangemeld tot nu toe.
Aanmelden showparking kan via e-mail: contact@renaultoloog.nl of via Whatsapp: 0629251960 ; vermeld in je bericht je naam, woonplaats, land, merk, type en welke dag(en) je komt. Deelname showparking is gratis! Overnachten kost € 17,50 per nacht per persoon, s.v.p. van te voren reserveren via e-mail of Whatsapp! 
Kijk voor alle informatie op: www.renaultoloog.nl/RF2022.htm